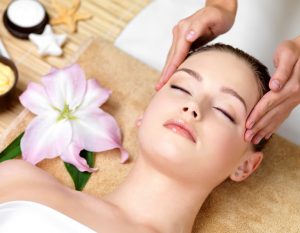 Anyone who has lived in WeHo for a while knows that boutiques & spas, wellness centers and day spas are easy to find. They seem to be tucked away all over and also proudly displayed on Sunset Blvd. Here are a few that I'd like to highlight:
The Gendarmerie Boutique & Spa This is a really nice place with 3 co-owners. You can rest near the fireplace and eat cookies while waiting for your appointment. They have quite possibly the best deep tissue massage in California. Last time I was here someone was telling me how they fell asleep while getting a massage. Wow. http://thegendarmerie.com/
Meridian Day Spa There are coupons on their website and if you check in to Yelp you'll usually get an offer. As of June 2-16 this offer is $69 for a 90min massage. You can't beat that. The exterior of the building makes it not look like a whole lot but in this case you shouldn't judge a book by its cover. This is one of the best day spas around. http://www.meridianspaweho.com/

Voda Spa This is a popular stop up on the Boulevard. Locker rooms, bar, cafe, valet parking, etc you will feel like you're in the Amazon when you are here. Hot pool, warm pool, cold pool, relaxation rooms, showers, fireplace, etc the list goes on. One note on this one- it is co-ed and there are usually lots of men here. http://www.vodaspa.com/
There are more! There are more hidden gems and this list doesn't do all of them justice. You may want to check out the best spas in West Hollywood on Yelp.
Outside of West Hollywood
Of course there are some amazing spas in LA, Santa Monica, Hollywood & Beverly Hills- that goes without saying.
But what if you are hours away?
Massage Green Spa in San Marcos California I bumped into this place thanks to their article on muscle tension. This is a great little day spa with a very relaxing environment. They have an outstanding introductory rate for a 1hr full body massage. http://www.massagegreenspasanmarcos.com/
Eco Chateau – Mission Valley in San Diego CA Quite possibly one of the hottest spas in San Deigo and they offer groupon deals. Also if you are new to colon hydrotherapy this is the place to try it at. The saunas here are out of this world. Just check out the website for more information. http://www.spaecochateau.com/