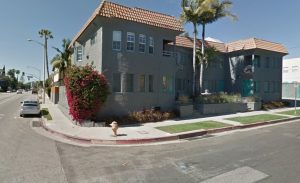 On October 27, 2016, a high speed rollover accident took place in West Hollywood. According to NBC LA, police from the Los Angeles County Sheriff's West Hollywood Station and Los Angeles County Fire responded to the crash which occurred near Stanley Avenue and Fountain Avenue.
Compensation for family
According to a quick Google search, a car accident attorney says victims involved in car wrecks can still sue even when not wearing a seat belt. The driver was obviously negligent in this tragic accident, operating their vehicle at a high rate of speed. They are being investigated for DUI. Of course, this is not legal advice but it appears that the family of the deceased victim will be able to recover a significant amount. Not that anyone wants this but it will at least alleviate funeral expenses and obtain some form of justice.
Prison for driver
While I am not an attorney and can not offer up actual legal advice, it does appear, at least according to this HG article, that the driver of this vehicle, if indeed impaired, will face charges of manslaughter.  It says "Whenever a DUI accident results in a collision, prosecutors are often inclined to file the most serious charges available in deference to the victim's family."