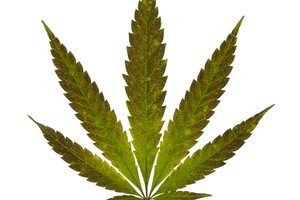 Legal recreational marijuana use and sales have come to Hollywood, and the public is ready for it. The first day dispensaries opened for recreational users, customers were in high spirits, and there were lots of them.
At MedMen's dispensary on Santa Monica Blvd. alone there were dozens of people standing in line on Tuesday. Some of them had to wait nearly an hour to get their hands on marijuana without a prescription.
Sandra Jimenez, an out-of-state visitor, told LA Times that she's glad she got to "experience the feeling" of buying marijuana in a store. Recreational users don't have to use illegal means to get marijuana in Los Angeles anymore.
Employees of the MedMen head shop rocked tees that said "It's legal" while they checked ids and stamped hands of clients as if they were entering a rock show. Guards let five customers at a time pass, ensuring that clients got a comfortable chance to choose their products.
California was okayed for recreational sale of marijuana on January 1, 2018. However, each municipality has its own methods for awarding permits, which can mean longer wait times for businesses.
Stores in other areas were open for sale of recreational marijuana ahead of MadMen and other West Hollywood dispensaries, which opened Tuesday. People from all over the area, and even the East Coast, are lining up to get their products.
New buyers are going to be seeing more options than they've ever had. Formerly limited to street weed products, they will be happy to see items like infused teas, edibles and even lip balm. Transactions are more relaxed, like a traditional shopping experience, and dispensaries are ready for the added customer base. They've already been offering medical marijuana, so they're equipped for id checks and helping users find the appropriate weed for their needs.
In spite of the long lines, most shoppers were optimistic. They get the sense that they're part of history. They're among the first to be able to openly buy weed for recreational purposes in the area. At some shops, the lines were even longer than at MedMen with regulars acknowledging the longer wait times. Hopefully, lines will get more manageable for medical customers as the novelty wears off.